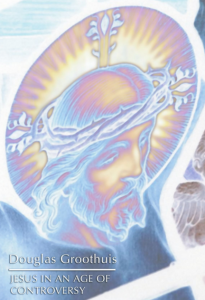 Author: Groothuis, Douglas
Genre: Theology - Apologetics, Theology - Christology
Series:
Tags: Culture / Worldview, Evangelism / Outreach
Aletheia's Review:
This is the third book I have read by Groothuis and I have enjoyed and profited from each one.  This is a much needed update on current Christological apologetics.  He covers the Jesus Seminar, the new Gnosticism, the so-called Eastern travels of Jesus' silent years and the resultant new spirituality, and the identification by some of Jesus and the Essenes.   It is time for us to realize that we are past the days of simple Liberalism and Neo-Orthodoxy and to keep up with current trends that are catching our people unaware.
Quotes from this book:
No items found