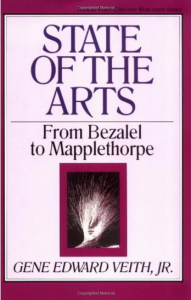 Author: Veith, Gene Edward Jr.
Genre: Theology - General
Series:
Tags: Art, Culture / Worldview
This is the third book I have read by Gene Veith and I have yet to be disappointed. They are always informative and have a unique Christian insight.   This book is for the layman in the field of art.  It is not until we at least attempt to understand what God intended for art to be and represent that we can discern the low estate of the art world today and the Christian's obligation to art in  God's world.
Veith explains, ''In every dimension of our lives, including the arts, we need to be able to discern between good and evil, truth and falsehood. Art calls also for another level of discernment—between the aesthetically good and the aesthetically bad. If much of art is tasteless or idolatrous, much is excellent. This book is designed to help Christians tell the difference.''
Quotes from this book:
No items found