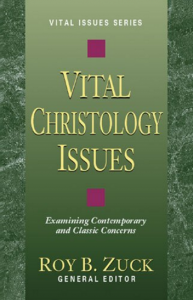 Author: Zuck, Roy B.
Genre: Theology - Christology
Series: Vital Issues Series
Tags: Doctrine / Theology, Modern Authors / Theological Issues
This is the fourth in the "Vital" series that I have read.  These are reprinted articles from Dallas Seminary's Bib Sac.  I have enjoyed every one and I think they are a great way to brush up on your rusty theology with current application.
Quotes from this book:
No items found