Things We Should Not Forget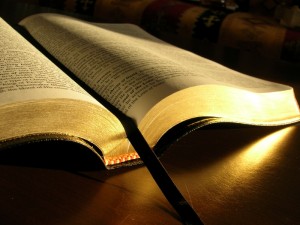 The apostle Peter explained to his readers that his intention in writing was to "stir you up by putting you in remembrance" (2 Pet. 1:13) and "stir up our pure minds by way of remembrance" (2 Pet. 3:1). Believers have "pure minds" in that we have the mind of Christ revealed in His Holy Word (1 Cor. 2:16). The holiday season is a time in which we can and should do this. We will soon be sitting around bountiful tables with family and friends, bowing our heads and saying about our God, "Nevertheless he left not himself without witness in that he did good, and gave us rain from heaven, and fruitful seasons, filling our hearts with food and gladness" (Acts 14:17). We may eat turkey, beef, or pork, but we will remember that, "every creature of God is good, and nothing to be refused, if it be received with thanksgiving; for it is sanctified by the word of God and prayer" (1 Tim. 4:4-5). Thomas á Kempis said, "God doth well for us in giving the grace of comfort; but man doth evil in not returning all again unto God with thanksgiving."1
Kyle Yates, the Old Testament scholar, reminded us that "the one who thinks will thank," because "thankfulness in the old English is thinkfulness."2 Proverbs says, "As he thinketh in his heart, so is he" (23:7). "A Christian believes in thinking and thinks in believing."3 In order to be a thankful people, therefore, we must be thinking right. There is a well-known story of Matthew Henry (though it has been told in various editions) when he was robbed by highway robbers: "Let me be thankful first, because I was never robbed before; second, because, although they took my purse, they did not take my life; third, because although they took my all, it was not much; and fourth, because it was I who was robbed and not I who robbed."4
The Bible says "we walk by faith, not by sight" (2 Cor. 5:7). There may be many ways in which this is true, but one is that we simply cannot see many of the things we believe in. Even of Jesus, Peter wrote, "Whom having not seen ye love; in whom, though now ye see him not, yet believing, ye rejoice with joy unspeakable and full of glory" (1 Pet. 1:8). Even fearing God becomes largely a matter of believing what He has said. If I disobey Him because I can't see the Holy Spirit Who lives within me, I am not fearing God. The only way to guard against that is to think correctly about things I can't see. In fact, I can't see how God has providentially worked all things together for my good, but I surely believe He has. Knowing this in my mind makes me thankful.
God is Sovereign
This means primarily that God is the supreme power in the whole created universe. A "sovereign" in a country is one who is the highest authority, who has a sovereign right over everything in the realm. The Psalmist said, "Whatsoever the LORD pleased, that did he in heaven, and in earth, in the seas, and all deep places" (Psa. 135:6). James proclaimed, "Known unto God are all his works from the beginning of the world" (Acts 15:18). Paul wrote, "In whom also we obtained an inheritance, being predestinated according to the purpose of him who worketh all things after the counsel of his own will" (Eph. 1:11).
Of the many attributes of God revealed in Scripture, consider just a few. God is a faithful Creator (1 Pet. 4:19). The One Who created everything that exists outside Himself is able to start anything, stop anything, undo anything, or continue anything. No wonder Peter said we can trust such an One in times of trouble and commit our souls to Him. I can thank Him for every situation because I know He is in total control. He will not suffer me to be tested beyond what I can stand (1 Cor. 10:13).
God is the Sustainer. "I laid me down and slept; I awaked; for the LORD sustained me" (Psa. 3:5). Of the second Person of the Godhead, Hebrews begins: "Who being the brightness of his glory, and the express image of his person, and upholding all things by the word of his power" (Heb. 1:3). Paul wrote, "And he is before all things, and by him all things consist" (Col 1:17). George Washington, in his first inaugural address said that God is "the invisible Hand which conducts the affairs of men."5 We should remember, therefore, around our Thanksgiving tables, that it is God Who has sustained us and provided these things at our hands.
God is eternal. "For thus saith the high and lofty One that inhabiteth eternity, whose name is Holy" (Isa. 57:15). At Christmas we will hear the story of Jesus in Bethlehem, and that "out of thee shall he come forth unto me that is to be ruler in Israel; whose goings forth have been from of old, from everlasting" (Mic. 5:2). We usually think of eternity past and wonder how old God must be! But then we realize He is not "old," He just "is." But remember also that God will exist (in fact, does exist) in the future as well. We are not headed into a "Star Wars" kind of future where worlds collide and unheard of creatures rule. All things that He has promised will come to pass.
Satan is Powerful
There are two things that believers often forget, or at least do not pay enough attention to: We have a sinful nature that is powerful, and we have an adversary, Satan, who is very powerful. He is the usurper of this world. When Adam, as the king of God's creation, forfeited his (and our) inheritance in the earth, Satan became the temporary landlord. He once offered the kingdoms of this world to Jesus (Matt. 4:8-9). Sure, he is not sovereign, but he has temporary control, enough to give it to whomsoever he will. Christ would not worship him, but one day an antichrist will, and all the world with him.
He is the god of this world. "In whom the god of this world hath blinded the minds of them which believe not, lest the light of the glorious gospel of Christ, who is the image of God, should shine unto them" (2 Cor. 4:4). He is "the prince of the power of the air, the spirit that now worketh in the children of disobedience" (Eph. 2:1). He will be bound for a thousand years "that he should deceive the nations no more" (Rev. 20:3).
Satan is highly organized. "For we wrestle not against flesh and blood, but against principalities and powers, against the rulers of the darkness of this world, against spiritual wickedness in high places" (Eph. 6:12). "In the latter times some shall depart from the faith, giving heed to seducing spirits, and doctrines of devils" (1 Tim. 4:1). Satan is also highly energized. He is "as a roaring lion," walking about, "seeking whom he may devour" (1 Pet. 5:8). Though humans in high places are not without blame, we should remember that God has allowed Satan to usurp control and deceive the nations for a time. Men are not a match for him, are mere puppets in his hand. It is a strange but true comfort to realize that evil men are not my underlying enemies, but the very devil who controls them.
The Church is not Earthly
It was not Israel nor Rome nor the Reformers who separated the Church from the State. Israel was the only true theocracy that ever existed. Others have tried (Islam, for example) to make their religion the rule of the government, but the true God has only done this once and that was at Mt. Sinai. Rome did successfully marry the state to a remade Christianity but it has been tyrannical everywhere it has been tried. The Reformers did no better, as shown in Luther's Germany or Calvin's Geneva.
America's separation of church and state has been the greatest blessing to the world in the last 200 years. We have the Baptist Roger Williams to thank for it. John Barry compares the efforts of Puritans to again unite church and state, to Williams' argument against it: "He was saying that mixing church and state corrupted the church. He was saying that when one mixes religion and politics one gets politics. . . Williams's [sic] ambitions for liberty started with Rhode Island, but they went beyond Rhode Island."6
Leonard Verduin has written, "The First Amendment of the Federal Constitution of these United States, has, as has been intimated in this volume, carved out the kind of pluralistic situation for which the Stepchildren toiled; it has secured, by the highest law of the land, the kind of cultural and societal composition for which they labored; it has laid low the sacralism against which they fought. And it has done so with apparent blessing."7
What these and many other historians are saying is that we as Americans ought to thank God that He has given us a country where the church is not controlled by the state or the state by the church. The church can remain faithful to God regardless of the sickness of the state.
The Church is Heavenly
The church is made up of those baptized by the Holy Spirit into the body of Christ from Pentecost to the Rapture (1 Cor. 12:13). "There is neither Jew nor Greek, there is neither bond nor free, there is neither male nor female: for ye are all one in Christ Jesus" (Gal. 3:28). "God at the first did visit the Gentiles, to take out of them a people for his name" (Acts 15:14). In this sense the church is universal. It has no earthly country to call its own, no single language common to all its members, no kingdom on this earth. It only has local expressions, local churches, made up of believers who happen to reside in the same place at the same time.
Therefore, the church is heavenly. "Blessed be the God and Father of our Lord Jesus Christ, who hath blessed us with all spiritual blessings in heavenly places in Christ" (Eph. 1:3). "And hath raised us up together, and made us sit together in heavenly places in Christ Jesus" (Eph. 2:6). Our Savior is in heaven, our home is in heaven, our rewards are in heaven, and our "conversation is in heaven; from whence also we look for the Savior, the Lord Jesus Christ" (Phil. 3:20). We are "strangers and pilgrims" (1 Pet. 2:11) who look for a city whose builder and maker is God.
The church is a mystery. "Which in other ages was not made known unto the sons of men, as it is now revealed unto his holy apostles and prophets by the Spirit" (Eph. 3:5). In this sense the church is a parenthesis in God's prophetic program. We are not Israel of the Old Testament, and we are not (yet) in the kingdom. This "dispensation of the grace of God" (Eph. 3:2) in which we live makes us unseen to Old Testament believers.
Though we are last in time, we will be first in position when that kingdom comes. In this sense the church is future. We are only now betrothed to our Groom, but we will be taken home to be married, and return with Him to live and reign on the earth for a thousand years. We may have little now "with persecutions; and in the world to come eternal life. But many that are first shall be last; and the last first" (Mark 10:30).
The New Jerusalem is Home
The church looks forward to going to the Father's house. Jesus said, "In my Father's house are many mansions: if it were not so, I would have told you. I go to prepare a place for you. And if I go and prepare a place for you, I will come again, and receive you unto myself; that where I am, there ye may be also" (John 14:2-3). McCune writes, "Hitherto the saints looked forward to a resurrection day when God would come down and dwell on earth with them forever in His glorious kingdom. Now, believers were told of the prospect [of] Christ's absence during which time He would be preparing dwelling places for them in a non-earthly dimension, in what He termed 'the Father's house.'"8
This house that is waiting for us in heaven seems to be the same as, "the holy city, new Jerusalem, coming down from God out of heaven, prepared as a bride adorned for her husband" (Rev. 21:2). Many believe this city will circle the earth during the millennial reign of Christ and be the home of the church, since they will arrive in resurrected bodies, fit for earth or heaven. It definitely is the eternal home of the saints after the earth is destroyed by fire after the millennium. It has the streets of gold, the crystal river, the tree of life, the gates of pearl. This is our future abode to which we look with anticipation. We, like Abraham, look "for a city which hath foundations, whose builder and maker is God" (Heb. 11:10).
And So . . . .
The degree to which we forget these kinds of things is the degree to which we become unthankful for how God has blessed us. The fact is that the modern world has given us many things that our forefathers did not have, and we are thankful for them. Of course, there are may evils that modern society brings also. We should "in all things give thanks; for this is the will of God in Christ Jesus concerning you" (1 Thes. 5:18). Whether our Thanksgiving table be large or small, it is all from God.
Yet we do not measure our blessings merely by things on our table or in our house, or on this earth at all. We are "a chosen generation, a royal priesthood, an holy nation, a peculiar people; that ye should show forth the praises of him who hath called you out of darkness into his marvelous light; which in time past were not a people, but are now the people of God; which had not obtained mercy, but now have obtained mercy" (1 Pet. 2:9-10).
The story is often told of the cynic sitting under a nut tree and arguing with God why it was necessary for such a large tree to bear such small fruit. Just then a nut fell and hit him on the head. "Thank you, God, that it wasn't a watermelon!" Our lives are filled with our surmising about God's world. We actually think we could have planned it better. Why do bad things happen to good people? Why do bad people never seem to suffer in this world? I heard an atheist in a university classroom ask how things could be so bad in this world if there really is a good God. The answer was given, imagine how bad it would be if there were not a good God Who is in control of it all! Rather, we should be able to say with Paul, "Thanks be unto God for his unspeakable gift" (2 Cor. 9:15).
Thanks to God whose Word was spoken
In the deed that made the earth.
His the voice that called a nation;
His the fires that tried her worth.
Thanks to God whose Word incarnate
Glorified the flesh of man,
Deeds and words and death and rising
Tell the grace in heaven's plan.
Thanks to God whose Word was written
In the Bible's sacred page,
Record of the revelation
Showing God to every age.
Thanks to God whose Word is answered
By the Spirit's voice within.
Here we drink of joy unmeasured,
Life redeemed from death and sin.
R.T. Brooks
Notes:
Thomas á Kempis, The Imitation of Christ (Chicago: Moody, 1984) 112.
Kyle Yates, Preaching From the Psalms (New York: Harper & Bros., 1948) 168.
Attributed to Augustine, Douglas Groothuis, Christianity That Counts (Grand Rapids: Baker, 1994) 13.
In Paul Lee Tan, Encyclopedia of 7700 Illustrations (1990) 1456.
George Washington, "The First Inaugural Address," Orations from Homer to McKinley (New York: Collier & Son, 1902) 2506.
John Barry, Roger Williams and The Creation of the American Soul (New York: Viking, 2012) 308.
Leonard Verduin, The Reformers and Their Stepchildren (Grand Rapids: Eerdmans, 1964) 277.
Rolland McCune, A Systematic Theology, vol. III (Detroit Baptist Theological Seminary, 2010) 365.