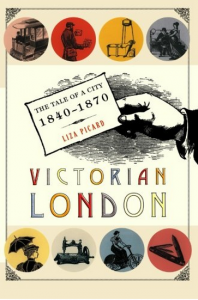 Author: Picard, Liza
Genre: History
Series:
Tags: Culture / Worldview
This is one of those Borders books that I picked up as background for our Discovering Baptist History Tours.  A quick look at the index showed that it included Spurgeon as the most noted London preacher of these years.  Learning more about the city in which Spurgeon preached is always enjoyable and profitable for me.
Quotes from this book:
No items found