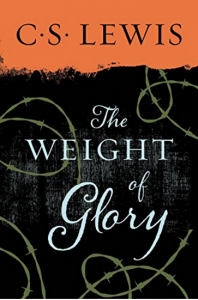 Author: Lewis, C.S.
Genre: Theology - General
Tags: Christian Living / Cross / Discipleship
---
Rick Shrader's Review:
Not long ago (January, '96) I wrote about why I think Baptists should continue to read men such as C.S. Lewis.  It is really too bad if we stumble over his Anglican references and read no further.  Few men of the twentieth century can spur your thinking like Lewis.  Once you have spent some time with him, reading 99% of the books in your local store will seem like licking whipped cream after a steak dinner.
This book is a compilation of addresses he gave during war time including "Why I Am Not A Pacifist."  His address on church membership would put most Baptists to shame!  It includes his famous "Transposition" address and an interesting one called "The Inner Ring" which speaks to us of personal motives.
Quotes from this book:
No items found