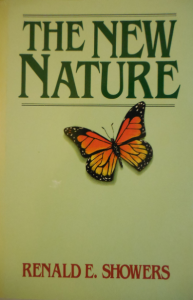 Author: Showers, Renald
Genre: Christian Living
Tags: Christian Living / Cross / Discipleship
---
Rick Shrader's Review:
Showers first wrote this book in 1986.  It is a good review of what the Bible means by "old man," "new man," "old nature," and "new nature."  Showers prefers to use the term "disposition" rather than nature because the nature is a "disposition" toward God.  His view is, and I agree, that the terms old man and new man refer to the unregenerate and regenerate person.  This is who we are.  However, when man fell in the garden he acquired a disposition or nature contrary to God.  When man is regenerated the old man dies and is gone (the man he was before salvation) and he is now a new man.  At that point he retains the old "nature" or disposition and is given a "new nature" as well, a new disposition towards God.  This new nature is implanted in him by the Holy Spirit Who now resides in him and empowers him to respond through the new nature not the old nature.  This is good, basic anthropology.  Showers believes that the Christian can be carnal when he allows the old nature to give commands using the instruments of the body.  The Christian is not obligated to listen to the old nature but may.
Showers has a complicated way of seeing Paul's struggle in Romans 7 as a futile struggle trying to live righteously by the law in which he finally failed.  Then in Romans 8 he learned how to live by the power of the Holy Spirit instead of by the law.  Though I agree that the believer isn't sanctified by the law, I think the battle between the old and new natures, the law and the Holy Spirit, were a constant battle within Paul and every believer as seen in Romans 7:14-25.
Quotes from this book:
No items found