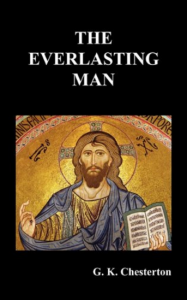 Author: Chesterton, G.K.
Genre: Theology - Apologetics
Series:
Tags: Culture / Worldview, Modernism / Postmodernism
Aletheia's Review:
Starting off the year with this book was not an easy task. As a matter of fact, I would not advise this book as a starting place for reading Chesterton. (start with his smaller book, Orthodoxy) I would, however, advise reading the book sometime. He gives a short purpose for the book by saying, "The argument which is meant to be the backbone of the book is of the kind called the reductio ad absurdum. It suggests that the results of assuming the rationalist thesis are more irrational than ours" (p. 186). The book, then, is a practical man's guide to comparative religions, displaying the superiority of Christianity in answering the basic questions of life. This is the area where Chesterton has been so often quoted and to which he obviously excels.
Quotes from this book:
No items found