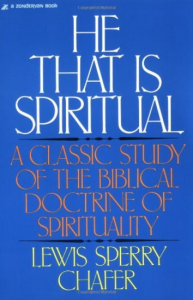 Author: Chafer, Lewis Sperry
Genre:
Series:
Tags: Christian Living / Cross / Discipleship
Aletheia's Review:
I read this book in 1997 and probably out of the book many times before that.  I reread the book for a current study on walking with God.  I wanted to add an important point he makes in our walk with God and that is that it is the Holy Spirit Who desires to do His work in us.  We often get caught up in the process of walking for ourselves and maybe for God's blessing on us.  We easily forget that it is the Holy Spirit Who alone can do the work that God needs.  Our job is to submit ourselves to Him and to clear our lives of all hindrances to His work.  This is an important truth for dedicated believers to remember.
Quotes from this book:
No items found