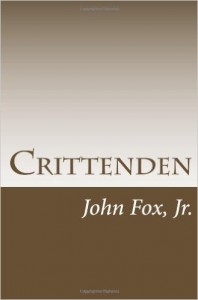 Author: Fox, John Jr.
Genre: Fiction
Series:
Tags: History / Story / Narrative
John Fox Jr. (1862-1919) was a war correspondent and a graduate in English from Harvard. He served during the Spanish-American War and rode with the Rough Riders. This book (1900) is a story about a soldier who left his Kentucky Bluegrass home and fought in that war, so this story is told from a startlingly realistic viewpoint. I have read one of his first best-sellers (The Little Shepherd of Kingdom Come, 1903) and enjoyed it enough to read a second one. I also own The Trail of the Lonesome Pine, 1908, which I am encouraged to read as well.
Quotes from this book:
No items found