Walking With God in Judgment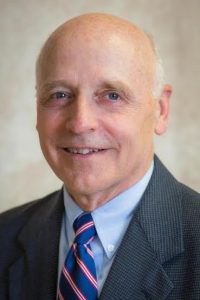 "Let us hear the conclusion of the whole matter: Fear God, and keep his commandments: for this is the whole duty of man.  For God shall bring every work into judgment, with every secret thing, whether it be good, or whether it be evil" (Ecclesiastes 11:13-14).
The words judge and judgment and their cognates appear well over five hundred times in any current Bible translation.  There is no doubt that judgment is a central part of God's dealings with mankind in their current sinful situation.  The writer of Hebrews proclaimed that God has appointed that human beings will die (in itself a judgment) but that after that they will be judged (Heb. 9:27).  The Psalmist wrote, "The LORD shall judge the people: judge me, O LORD, according to my righteousness, and according to mine integrity that is in me.  Oh let the wickedness of the wicked come to an end; but establish the just: for the righteous God trieth the hearts and reins" (Psa. 7:8-9).
The believer should welcome God's judgment.  First, as I will explain shortly, because our sin has been judged in Christ's substitutionary atonement which has been applied to all who believe.  "There is therefore now no condemnation to them which are in Christ Jesus" (Rom. 8:1).  But also because, "Whom the Lord loveth he chasteneth, and scourgeth every son whom he receiveth" (Heb. 12:6).  God's judgment and correction of us as believers is designed to make us better and to conform us to the image of His Son.  This is nothing less than a progressive sanctification applied to the believer in this life by the Lord.  Wayne Grudem begins that section of his theology with this description,
But now we come to a part of the application of redemption that is a progressive work that continues throughout our earthly lives.  It is also a work in which God and man cooperate, each playing distinct roles.  This part of the application of redemption is called sanctification: Sanctification is a progressive work of God and man that makes us more  and more free from sin and like Christ in our actual lives.1
This progressive work which God continues throughout our lives is a process of judgment and correction.  God sees my sins and faults and His righteous omniscience immediately judges them to be wrong and enacts a course of correction.  As a believer possessing the Holy Spirit, I realize this and yield to the Spirit's leading, and do so quickly to avoid needed chastisement.  By this process I am made better and, at least in some very small way, made more like Christ and am more prepared for life in His presence.
Theologians often make a distinction in the types of judgment.  Rolland McCune says,  "There are fundamentally two kinds of divine judgment in Scripture: temporal and final.  Temporal judgments serve a present purpose . . . Final judgments serve an eternal purpose."2
Temporal Judgment
Temporal judgments are those which God brings upon people, nations, and even the world within the present time and space.  1) This judgment is brought upon individuals such as when God judged Cain for his murder of Abel or when He judged Pharaoh for his refusal to let Israel leave Egypt.   Paul wrote, "Be not deceived, God is not mocked: for whatsoever a man soweth, that shall he also reap.  For he that soweth to his flesh shall of the flesh reap corruption; but he that soweth to the Spirit shall of the Spirit reap life everlasting" (Gal. 6:7-8).
2) This judgment is brought upon nations throughout history.  This is especially true of those nations that persecuted and harassed Israel, "for he that toucheth you toucheth the apple of God's eye" (Zech. 2:8).  Assyria and Babylon especially came under this judgment from God.  Zechariah also prophesied (Zech. 1:18-21), in the vision of the four horns and the four carpenters, that God used one nation as a horn upon another and then used that same nation as a carpenter upon another nation.  Job said, "He increaseth the nations, and destroyeth them: he enlargeth the nations, and straiteneth them again" (Job 12:23).  Nations such as America are not exempt from God's judgment for sins of atheism, fornication, gender perversion, and murder of millions of defenseless unborn children.  3) Temporal judgment is also brought upon the world.  The great catastrophes of history are testimony to this:  the fall, the Noahic flood, the tower of Babel, the destruction of Jerusalem.  In the end of this age God will judge the world in one of the greatest of all temporal judgments, the great tribulation period.
The greatest temporal judgment to ever take place, however, was on the cross of Calvary.  There judgment was made for our sins and also to bring judgment on our accuser.  Herman Hoyt put it this way,
The cross involved a threefold judgment:  1) of sin, by imputation to Christ (Rom 8:3); 2) of believers, by identification with Christ (2 Cor 5:14, Gal 2:20); and 3) of the world and its prince by implication (Jn 12:31-33)."  Therefore sin is taken away, the world and Satan are completely doomed, and the believer is no longer under condemnation.  "The cross thus stands as the supreme exhibition and harbinger of all final judgment, for it reveals the righteous judgment of God (Rom 3:25) and it separates men into two classes (Jn 3:14-18).3
Temporal judgments also come into a Christian's life for various reasons.  1) For sins of the flesh.  Paul said, "But I discipline my body and bring it into subjection, lest, when I have preached to others, I myself should become disqualified" (1 Cor. 9:27, NKJV).  To "bring it into subjection" (from doulagōgeō) means to lead about into slavery.  Our body has many members that, if wrongly used, can bring God's judgment on us in our lives.  2) For sins of motivation.  To lust after a woman is the same as adultery (Matt. 5:32); to covet another's possessions is the same as idolatry (Eph. 5:5); and to hate a brother is the same as murder (1 John 3:15).  Paul admonished the Corinthians, "If we would judge ourselves, we should not be judged" (1 Cor. 11:31).  3) For disobedience to the Word of God.  The Bible is God's direct revelation to us of His will.  "Neither is there any creature that is not manifest in his sight: but all things are naked and opened unto the eyes of him with whom we have to do" (Heb. 4:13).  4) For sins against our brethren.  "Grudge not one against another, brethren, lest ye be condemned: behold, the judge standeth before the door" (Jas. 5:9).  5) For sins against whole churches.  The seven churches in Revelation had to understand that they would be under the immediate judgment of God if they did not amend their ways.  To the church at Ephesus He said,  "Remember therefore from whence thou are fallen, and repent, and do the first works; or else I will come unto thee quickly, and will remove thy candlestick out of his place, except thou repent" (Rev. 2:5).
How does God proceed in His temporal judgment upon believers?  First, the Holy Spirit Who indwells us uses the Word of God to bear His message upon our hearts.  Second, our conscience, if trained correctly by God's Word, condemns us when we are out of God's will.  Third, God uses authorities in our lives to confront and correct us.  This may be parents, teachers and coaches, civil authorities, or even friends and other acquaintances.  Fourth, God uses providences of His own making to stop us, inform us, and to change our direction.
Final Judgment
Final judgment is the easiest for us to understand because we are  often taught that judgment is coming after this life.  1) God will judge Satan and angels.  "Then shall he say also unto them on the left hand, depart from me, ye cursed, into everlasting fire, prepared for the devil and his angels" (Matt. 25:41).  2) God will judge all the lost at the White Throne judgment (Rev. 20:11-15).  "Whosoever was not found written in the book of life was cast into the lake of fire" (vs. 15).  "The wicked shall be turned into hell, and all the nations that forget God" (Psa. 9:17).
3) There is also a final judgment for believers, i.e., a judgment beyond the temporal time of our lives, one that takes place after our rapture or resurrection.  "For we shall all stand before the judgment seat of Christ" (Rom. 14:10).  For we must all appear before the judgment seat of Christ; that every one may receive the things done in his body, according to that he hath done, whether it be good or bad" (2 Cor. 5:10).  The participants of this judgment include all believers from the age of grace, or the whole church of Jesus Christ.  The time and place of this judgment is immediately after the rapture  when the church is in heaven.  The crowns that believers receive at this judgment are already being cast before the throne in Rev. 4:10, at the very beginning of the tribulation period.  This is not a judgment for sin, for that has been forever judged on the cross, but rather it is a judgment of our works as Christians.  Ryrie explains,
The nature of the believer's works will be examined in this judgment to distinguish worthy works from worthless ones.  These works are the deeds done by the believer during his Christian life.  All will be reviewed and examined.  Some will pass the test because they were good; others will fail because they were worthless.  Both good and bad motives will be exposed; then every believer will receive his due praise from God.  What grace!4
The Bema Seat is not merely for the sake of passing out crowns and robes and then turning them back in.  They represent reward beyond that specific time.  McCune says,
The crowns of believers may be literal, but they may also signify something far greater.  It is virtually inconceivable that the reward for a life of sacrificial service and faithful obedience to God will be a few pounds of metal.  The crowns represent varying degrees of blessedness or position in God's kingdom.5
Concerning our positions in the kingdom, McCune also says, "In the parable of the minas/pounds (Luke 19:12-27), while not speaking directly of the judgment seat of Christ, it, nevertheless, implies that heavenly rewards are framed in terms of responsibilities or of capacities to rule cities in the kingdom of God."6  The final judgment for believers, therefore, is a wonderful event in which we will be finally prepared for our life in the kingdom and eternity.  "Let us be glad and rejoice, and give honor to him: for the marriage of the Lamb is come, and his wife hath made herself ready" (Rev. 19:7).
Self Judgment
Again, Paul told the church at Corinth, "For if we would judge ourselves, we should not be judged" (1 Cor. 11:31).  This area that I call self judgment is properly placed within temporal judgments, but I have kept it until last because it becomes our most immediate responsibility.  The list could be expanded to include many areas of our Christian lives, but I give seven for our present consideration.
1) Judgment on our mental life.  "For though we walk in the flesh, we do not war after the flesh:  (For the weapons of our warfare are not carnal, but mighty through God to the pulling down of strong holds;)  Casting down imaginations, and every high thing that exalteth itself against the knowledge of God, and bringing into captivity every thought to the obedience of Christ" (2 Cor. 10:3-6).  The thoughts of our mind control the actions of our lives.  If we don't think right we won't do right.  In order to serve God we must constantly judge our own thinking and offer our thoughts as captives to Him.
2) Judgment on our physical life.  "Neither yield ye your members as instruments of unrighteousness unto sin: but yield yourselves unto God, as those that are alive from the dead, and your members as instruments of righteousness unto God" (Rom. 6:13).  The Bible is full of commands concerning the believer's actions.  The body that we live in is our space, and we have no other.  My stewardship centers on this space and what I do with it.  After Paul had admonished the Roman believers to "know" and "reckon," he then admonishes them to "yield" and not to "yield" themselves to the good and the bad influences in life.  This is what Grudem (in the earlier quote) called a work in which God and man cooperate.  We must stand in judgment on our own physical lives.
3) Judgment on our church life.  "Let us hold fast the profession of our faith without wavering; (for he is faithful that promised;)  And let us consider one another to provoke unto love and to good works:  Not forsaking the assembling of ourselves together, as the manner of some is; but exhorting one another: and so much the more, as ye see the day approaching" (Heb. 10:23-25).  The purpose for life in the local church is to exhort and be exhorted by brothers and sisters in Christ while we all assemble together and learn God's Word.  We cannot do this if we don't assemble, nor if we simply entertain ourselves, nor if we become distracted by busyness in extra-curricular activities.  This is an area where churches can be very anemic but one in which we must push ourselves to do in a Biblical way.
4) Judgment on our devotional life.  We are to let the Word of Christ dwell in us richly (Co. 3:16), to enter into our closet and pray (Matt. 6:6), to "meditate upon these things; give thyself wholly to them; that thy profiting may appear to all" (1 Tim. 4:15).  Though it is a day of easy access to Bible texts, devotional ideas, and daily meditational thoughts, we seem to actually spend less time in devotions.  It is true that many people have to find ways to save time and accomplish things on the go, but we must remember that there is no more important thing than time with God.  Morning, noon, or night affords us some time when we can meet with our Lord.
5) Judgment on our evangelistic life.  "And of some have compassion, making a difference: and others save with fear, pulling them out of the fire; hating even the garment spotted by the flesh" (Jude 22-23).  This is an area where we have to judge ourselves constantly.  It is, admittedly, one of the most difficult things we do.  It is not necessarily our nature to interject ourselves into others' business.  Yet we must remember that the gospel IS our business, and they are part of that business!  It is not easy to persuade someone in the things of God, especially in a time or place that is growing hostile to the gospel.  Compassion and fear are good Biblical motivators that we must use.
6) Judgment on our family life.  "Wives, submit yourselves unto your own husbands, as it is fit in the Lord.  Husbands, love your wives, and be not bitter against them.  Children, obey your parents in all things: for this is well pleasing unto the Lord. Fathers, provoke not your children to anger, lest they be discouraged" (Col. 3:18-21).  The family is the foundation for civilization and culture.  As believers we know what the family should look like and how the family should conduct itself.  We must not let the unsaved culture dictate what a Christian family is.  A Christian family is a marriage between a man and a woman who together bear and raise children in the nurture and admonition of the Lord.  This Biblical ideal will become more and more difficult as time goes on but we must constantly evaluate how we are doing.
7) Judgment on our life's life.  I mean by this, are we giving our very lives to the Lord as we ought?  Moses concluded his only Psalm with this plea, "And let the beauty of the LORD our God be upon us: and establish thou the work of our hands upon us; yea, the work of our hands establish thou it" (Psa. 90:17).  No one can really evaluate your life except you and God.  You know whether you have followed His will and whether you are walking in His commandments.  "The just man walketh in his integrity: his children are blessed after him" (Prov. 20:7).
And so . . .
Remember the words of old Richard Baxter (1615-1691) who encouraged his readers to use soliloquy.
By soliloquy, or a pleading the case with thyself, thou must in thy meditation quicken thy own heart.  Enter into a serious debate with it.  Plead with it in the most moving and effecting language, and urge it with the most powerful and weighty arguments.  It is what holy men of God have practiced in all ages.  Thus David, 'Why art thou cast down, O my soul; and why art thou disquieted within me? . . . It is a preaching to one's self; for as every good master or father of a family is a good preacher to his own family, so every good Christian is a good preacher to his own soul.7
Notes:
Wayne Grudem, Systematic Theology (Grand Rapids: Zondervan, 1994) 746.
Rolland McCune, Systematic Theology, vol. III (Detroit Baptist Theological Seminary, 2010) 409.
Herman Hoyt, The End Times (Chicago: Moody Books, 1978) 217.
Charles Ryrie, Basic Theology (Wheaton: Victor Books, 1987) 512.
McCune, 415.
p. 414.
Richard Baxter, The Saints' Everlasting Rest (Boston: American Tract Society, nd.) 351.