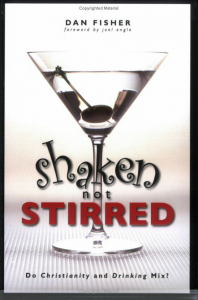 Author: Fisher, Dan
Genre: Theology - Ecclesiology
Series:
Tags: Bible Wines, Sin / World / Evil
Aletheia's Review:
Fisher is a pastor and mathematics instructor.  He became concerned about the plague of alcohol that has ruined so many lives and families that he did extensive study on the subject, especially wine in the Bible.  Fisher's conclusion is that a believer should never use alcoholic beverages, socially or in moderation.  I agree.  He also takes the view that Biblical wine was not the same as what we call wine today; that even "fermented" wine in Biblical times was basically soured or strong juice.  I agree.  He quotes John MacArthur, "The wine they consumed was either completely non-alcoholic or sub-alcoholic by today's standards.  To become drunk with wine in those days you would have to drink all day.  That is why the Bible commands elders in the church, 'do not linger long beside your wine.' (1 Tim. 3:3)."  The book is also very well documented.
Quotes from this book:
No items found