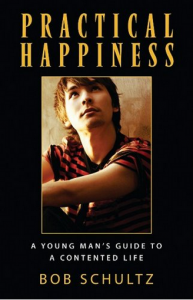 Author: Schultz, Bob
Genre: Bible Studies / Devotionals
Series:
Tags: Christian Living / Cross / Discipleship
This is from a series of books by Schultz designed to encourage young men in their walk with God.  The sub-title is, "A young man's guide to a contented life."  I had not read Schultz before but I enjoyed his easy way of writing (or speaking) to a younger generation.  This book has 36 chapters that are no longer than four or five pages each.  They can be read easily by a younger person and they are filled with practical and interesting anecdotes that younger boys can follow and appreciate.  These would make good gifts to sons and other boys.
Quotes from this book:
No items found