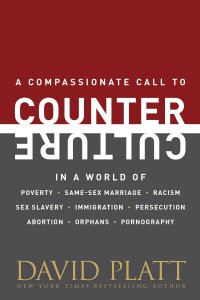 Author: Platt, David
Genre: Culture
Tags: Culture / Worldview
---
Rick Shrader's Review:
This is a free book on Amazon for Kindle. I downloaded it and read it—about a 20 minute read. I would not even report on it except that what Platt does here is interesting. He gives a short report on current moral problems in the US and the world (poverty, abortion, orphans, sex slavery, ethnicity, immorality, etc). His information is good and informative, so worth the free download. However, at the end of each section he suggests ways to get involved in these social issues ("engaging the culture"). One of the ways is always to contact his ministry.
The free book turns out to be a promotion for his website and ministry. He is a SBC graduate from New Orleans Seminary and this book is published through International Mission Board (IMB). Platt's ministry is called "Radical" and you can find it on his website. He also has a gathering called "Secret Church" which is his home church, and also promotes a seminar on these social issues for which you must buy a ticket ($7) and the session is rated PG due to the type of material with which he deals. Again, the material is informative but he truly believes all churches must be involved in these social issues or we are not right with God. And, this is the first time I've been lured into someone's ministry and blog by being offered a free book on Amazon. No doubt this will be more common in the future.
Quotes from this book:
No items found