Thank you for your financial and prayer support of this ministry.  All proceeds go to Aletheia Baptist Ministries.
Donations may be made in two ways:
By Check:

Checks payable to "Aletheia Baptist Ministries" should be sent to:

Aletheia Baptist Ministries
103 Kinsley Ct
Smithville, MO 64089

By PayPal:

You may donate to Aletheia Baptist Ministries via PayPal by clicking here:
If you would like to receive our Aletheia articles and book reviews please subscribe by clicking here: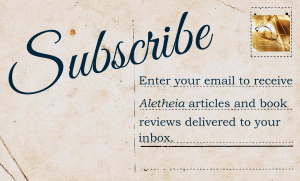 I would like to thank all of you for reading this publication and also for your end of the year gifts which you have so generously given throughout the years.  We have never wanted this to be a support ministry that takes needed money from church budgets. We appreciate your freewill gifts.  Please follow us on Facebook and on this blog.  Thank you!
Rick & Ann Shrader
**Please contact our office (aletheiaoffice@gmail.com) if you have any questions about ministry support.