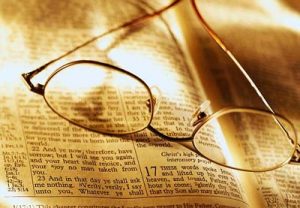 Author: Burk, Denny, Lambert, Heath
Genre: Christian Living
Series:
Tags: Christian Living / Cross / Discipleship
This book was my favorite treatment of the issue so far.  Burk and Lambert are both professors connected with Southern Baptist Theological Seminary in Lousville, KY.  R. Albert Mohler, Jr., the president of SBTS, writes the Forward and says, "Believers cannot accept any argument suggesting the impossibility of fundamentally reorienting a believer's desires in such a way that increasingly pleases God and is increasingly obedient to Christ" (p. 10).  Mohler also writes, "Christians who experience same-sex attraction must know that these desires are sinful.  Thus, faithful Christians who struggle with these desires must know that God wants both their affections and their patterns of attraction reordered according to his Word" (p. 10).  This slightly stronger position on SSA is also endorsed by John MacArthur on the cover as, "[Many] have adopted the position that homosexual desire may in some sense be 'normal' . . . Denny Burk and Heath Lambert address that idea with biblical clarity and godly wisdom."
This book is divided into two parts:  The Ethics of Desire, and The Path of Transformation.  The first part deals almost exclusively with same-sex attraction.  They write, "We stand firmly committed to the position that Scripture teaches that homosexual and lesbian orientation and behavior are contrary to the order for human sexuality God placed in creation.  Hence they are sinful" (p. 29).  The authors also disagree strongly that the Bible offers any other "orientation" for a human being than that we are made in the image of God male and female.  The second part deals with how a person with SSA can find forgiveness with God.
Burk and Lambert feel SSA is sinful and part of our sinful nature, that it cannot be acted upon by a believer in any way, and that a believer can find deliverance from that lust through the work of the Spirit of God.  I think they are the strongest at asserting that proposition.
What no one seems to deal with very much is how SSA is fundamentally different than heterosexual attraction i.e., that Paul calls it "unnatural" (Rom. 1:26).  Attraction to the other sex is natural and is right when directed toward one person (spouse), but is wrong when directed to any other person.  SSA is wrong in either case.  So what does Paul mean?
Quotes from this book:
No items found