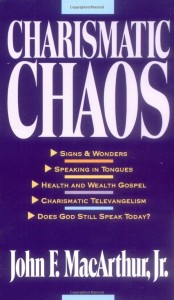 Author: MacArthur, John
Genre: Theology - Ecclesiology
Tags: Third Wave / Signs & Wonders / Cessationism
---
Rick Shrader's Review:
I think the two greatest contributions John MacArthur has made are his study of the church at Corinth and his analysis of the Charismatic movement. This latest book (1992) is, of course, a follow-up to his earlier book, The Charismatics (1978). It is still one of the best sources of information and reference to give to people struggling in this area.
Since the writing of his first book, MacArthur evidently received many pleas from Charismatics urging him to tone down his remarks toward such ''brethren.'' To his credit, and our gratitude, Dr. MacArthur's comments continue to be gracious and yet properly condemning of this non-biblical movement. The book is power-packed with telling quotations from many writers and televangelists. Its value lies in having such a collection of their own statements in one volume.
In dealing with pertinent scripture passages, MacArthur stays within the premillennial, pretribulational (and mostly dispensational) frame of reference. In both of his books he deals extensively with the false hermenuetic of the Charismatic movement which is a gross departure from the historical-grammatical approach of the church through the centuries. Regardless of how you align with John MacArthur on other issues, we need this book at this time.
Quotes from this book:
No items found