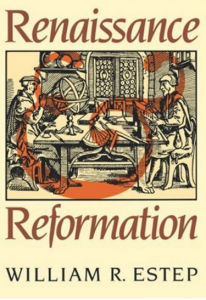 Author: Estep, William
Genre: History
Series:
Tags: Baptist / Baptists
Aletheia's Review:
While browsing a used book store, I came across this 1986 book by Estep, an author of Baptist History, whom I have enjoyed.  This book covers only those time periods within the title but includes many descriptions of Baptist history as well.  This book was of particular interest to me because of the present struggle to define our modern, or postmodern, age.  By watching the thinking of people change through the secular Renaissance and then the more sacred times of the Reformation, we can better understand what happened during the Enlightenment that followed and the Liberalism that ensued.
Quotes from this book:
No items found