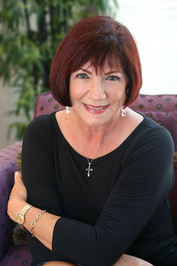 Lurlene McDaniels
Young people find strength in peer partners, especially when a trauma or tragedy draws them together.  Author Lurlene McDaniel's series
One Last Wish
and the
Dawn Rochelle
four book set offer characters who are these partners; each one faces a difficult situation requiring a mature reaction.  In
So Much To Live For,
the main character Ann loses a friend to leukemia; in others the crisis may be kidney failure, a brain tumor, or divorce.  Rather than dwelling on the current world view of such an event being the start of a hopeless downward spiral into victimization or at the least, severe depression, McDaniel sends a message of a higher power who has a purpose for every such event and the obvious hope that other facts of the experience can produce.  Her novelettes are not intended to evoke the soul-stirring tug at human pathos of a Somerset Maugham work (such as
Of Human Bondage
), but these easy reading books (6th grade+ level) portray natural sounding teens with positive attitudes who develop balanced perspectives of life's more difficult events.  These books might be especially good for a young reader who just needs the comfort of empathy.
---