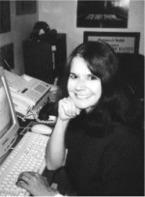 Elisabeth Massie
I recently read a three book series by Elizabeth Massie: 
The Daughters of Liberty Series
.  This is a new work which takes young girls Patsy and Barb to historic Philadelphia where they experience normal 12 year old escapades but with a small dose of real history thrown in.  The two girls help to deliver a message to the Continental Congress when a wounded soldier is not able to complete the mission.  The author promises that more books of the same kind are in the works.
---