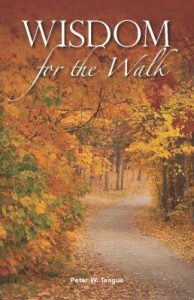 Author: Teague, Peter
Genre:
Tags:
---
Rick Shrader's Review:
Peter Teague was the long-time president (1999-2019) of Lancaster Bible Collge/Capital Seminary & Graduate School. Now Dr. Teague gives board training for ABHE schools. I heard him speak for two days to the board of Faith Baptist Bible Collge and Theological Seminary. He is a delightful speaker and brings a wealth of information for the instruction and direction of Bible College boards. This book is a collection of Convocation messages that Dr. Teague brought over his twenty years at Lancaster. They are encouraging and convicting.
Quotes from this book:
No items found